On the Heels of Her Recent National Anthem Performance at Madison Square Garden Along with the Release of Her Latest EP "Here and Gone", Moriber Sets Her Sights On Helping to Raise Money For Treatment of Rare Skin Disorder
March, 2018 (New York, NY) – With her acclaimed National Anthem performance at Madison Square Garden just this past November following the release of her latest EP "Here and Gone", singer/songwriter Brooke Moriber is getting ready to hit the stage once more – in support of a great cause. On Wednesday, April 11th she'll perform live at the Mercury Lounge with support from Julian Morgan in an effort to raise money and awareness for the EB Research Partnership – helping the fight against Epidermolysis Bullosa.
WATCH: Brooke Moriber Sings National Anthem LIVE at Madison Square Garden
A native New Yorker, Moriber has been critically acclaimed for her "clarion voice" by the Associated Press and songs that are "destined for high rotation". Her distinctive sound ranges in influences from Linda Ronstadt to Amy Lee.
Brooke's unique career started on the Broadway stage where she earned a reputation for her powerhouse vocals and has received special mention by the New York Times for her acting abilities.
Since the age of fifteen, Brooke has been writing and licensing her own original pop/country/rock music to network television and several soundtracks. Brooke's remarkable ability to juggle her career as a recording artist and an actor has found her sharing the stage and screen with such performers as The Gin Blossoms, Cindy Lauper, Alan Cumming, Lily Taylor and Kristin Johnston.
Check Out Brooke Moriber's EPK HERE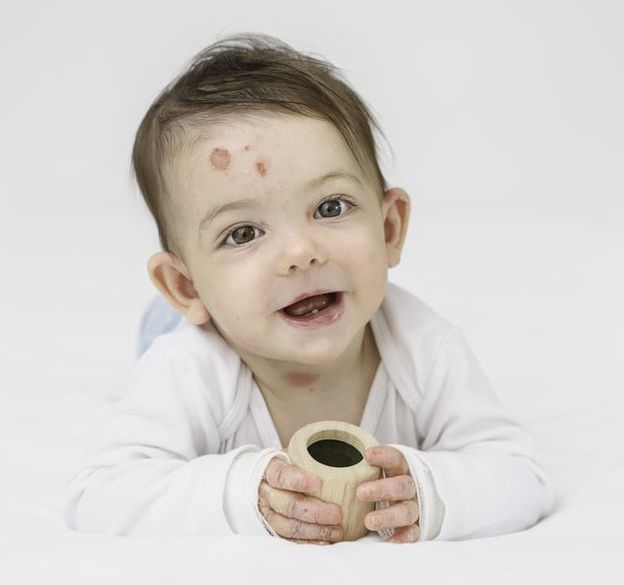 WATCH – "Cause The Wave: Eddie Vedder and the EB Research Partnership"
EB Research Partnership (formerly Jackson Gabriel Silver Foundation) is the largest 501(c)(3) nonprofit dedicated to funding research aimed at treating and ultimately curing Epidermolysis Bullosa, a group of devastating and life-threatening skin disorders that affect children from birth. An individual with EB lacks a critical protein that binds the layers of skin together. Without this protein, the skin tears apart, blisters and sheers off, leading to severe pain, disfigurement, and wounds that never heal. EB affects the body inside and out. Blisters occur all over the body, as well as in the eyes, mouth, esophagus, and other internal organs. EB causes severe pain, disfigurement, and in too many cases, an early death from an aggressive form of skin cancer. It is estimated that EB affects at least one in every 50,000 births. EB is not specific to any ethnicity or gender. Given that EB affects only 30,000 people in the US, advancing this research relies on the generosity of individuals and corporations.
With donor support, EB Research Partnership has been aggressively and efficiently funding research since 2010. To date, they have raised over $15 million for research grants and been instrumental in securing an additional $35 million for critical EB research. The organization helped to create and continues to support research enabling infrastructure to ensure that treatments will get to those in need as swiftly as possible, and with stars like Moriber and "Pearljam" rocker/activist Eddie Vedder bringing more awareness to the disorder, it can only continue to help in the fight.
And on Wednesday, April 11th Brooke Moriber will help continue that fight as she performs in support of the EB Research Partnership at NYC's Mercury Lounge (217 E Houston St, New York, NY)!
FOR TICKETS TO MERCURY LOUNGE 4/11, VISIT:
http://ticketf.ly/2tiEi25

To Check Out Brooke's Latest Album "Here and Gone" via Spotify, Go To:
To Purchase "Here and Gone" via iTunes, Visit:
For More Information on Brooke, Go To:
Check Out Brooke Moriber on Spotify HERE
For More Information on the EB Research Partnership, Visit:
For Press Inquiries, CONTACT: Rick [AT] RickEberleAgency.com